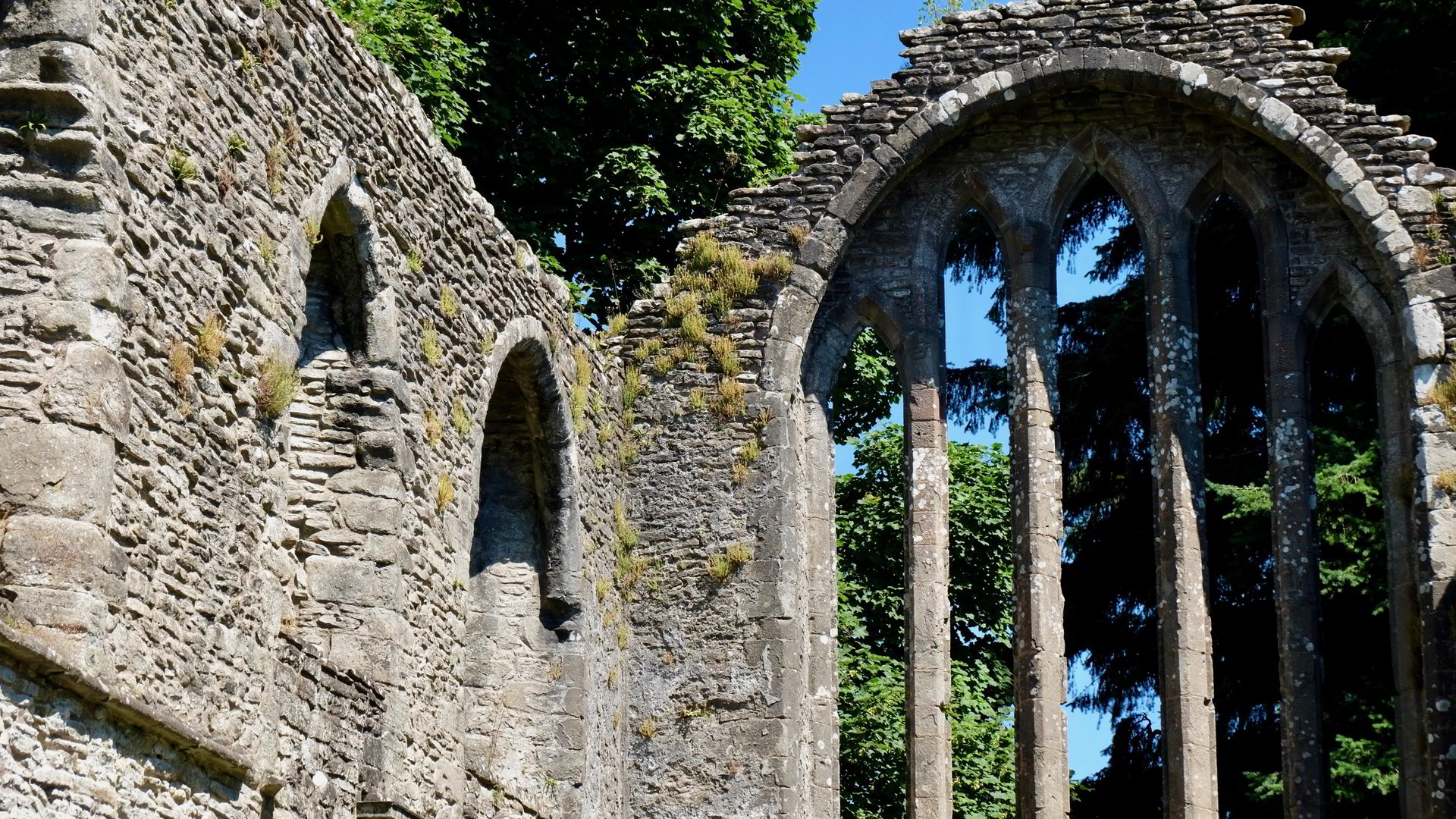 One of many ways to dive into a sea of ​​bluebells is to spend a few hours on the small island in Lake of Mentieth. The bluebells on this island are 100% true Scottish bluebells since they have not been exposed to horticultural influences for the last 100 years. If you feel like it, you can go in search of the few white bells, because there are only a few whites amongst innumerable blue ones.
The monastery was founded around 1238 and was inhabited for over 300 years by Augustinian monks. For many years, Historic Scotland has taken care of the monastery ruins and it is possible for visitors to take a small boat from the Port of Menteith to the island.
Those who want to enjoy the silence broken only by the chirping of the birds undisturbed on the island, could not do better than plan their outing on a chilly spring day.
We were there on wonderful sunny day. The boat to the island leaves every 20 minutes with up to 11 visitors. Some stay for only to look at the historic buildings but most of them stay longer and wander the island. Some - like us - are looking for a nice place to have a picnic - each one according to their taste, overlooking the monastery, on the large picnic lawn or under the trees overlooking the lake.
There are many beautiful places and everyone will find the ideal place. If you have not planned a picnic, you can buy biscuits and drinks in the ticket shop.
We really recommend this little island; it's a great place, whether for a family outings, nature lovers or history experts. For us it was not the first time there and we are already planning our next trip to the island. The first boat leaves at 10am and the last left at 5pm. Further information can be found at Historic Environment Scotland.